Some girls have spa days,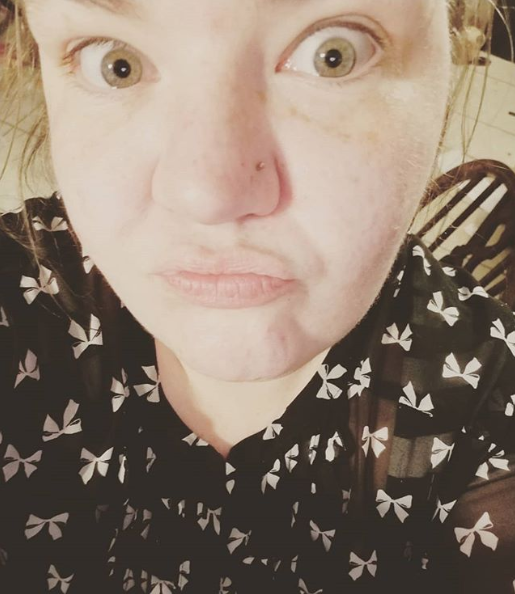 Cassie runs the SKA BOX website, email list, content sourcing, and media outreach. She is the owner and creator of SKA BOX! Motivated by her long-time love of the local music scene, Cassie has always had her hand in some kind of DIY punk rock project. She's in a long-term love affair with ska and punk rock, and continually looks for ways to support her most loved genres. SKA BOX has been a long-time dream!
Frequently Asked Questions
Does SKA BOX ship internationally?
Yes! We do ship internationally. Currently, we have to charge $15 a month for international shipping. Unfortunately, we are not big enough to have good shipping deals, but we hope to get there soon! Share with your friends so we can grow and decrease costs!
Each month, subscribers will receive an all-ska themed box containing 5 to 6 items from the ska music genre. Items included are sourced from bands, musicians, record labels, artists, and creators that are ska or ska-adjacent. Each box is curated with ska fans in mind and will include items such as stickers, pins, patches, posters, books, zines, art prints, postcards, t-shirts, music downloads, CDs, and more.
Support your music scene! SKA BOX includes bands from local ska scenes around the world, as well as big-name bands that we all know and love. When you get your box, look up each band! We will provide information on each curated item, so that subscribers are able to find the creators.
Domestic shipping (US) is included. International shipping is $15 a month at this time.
SKA BOX is an all-ska monthly subscription box, bringing you music, merch & more- straight to your door! Boxes items may very, box themes subject to change.
Why subscribe to SKA BOX?
Are you a die-hard ska music fan? Then ska box is for YOU! Created by life-long ska fans, SKA BOX is curated with ska fans in mind!
We are seeing less and less merch at shows. We figured, if there are subscription boxes for make-up, why don't we have one for ska? So, we are spreadin' the word for the bands, and spreadin' the merch for the fans!
Have a question? Check here first!
If our FAQ section doesn't answer your questions, shoot us an email at info@skaboxrox.com!